Manhattan Tengai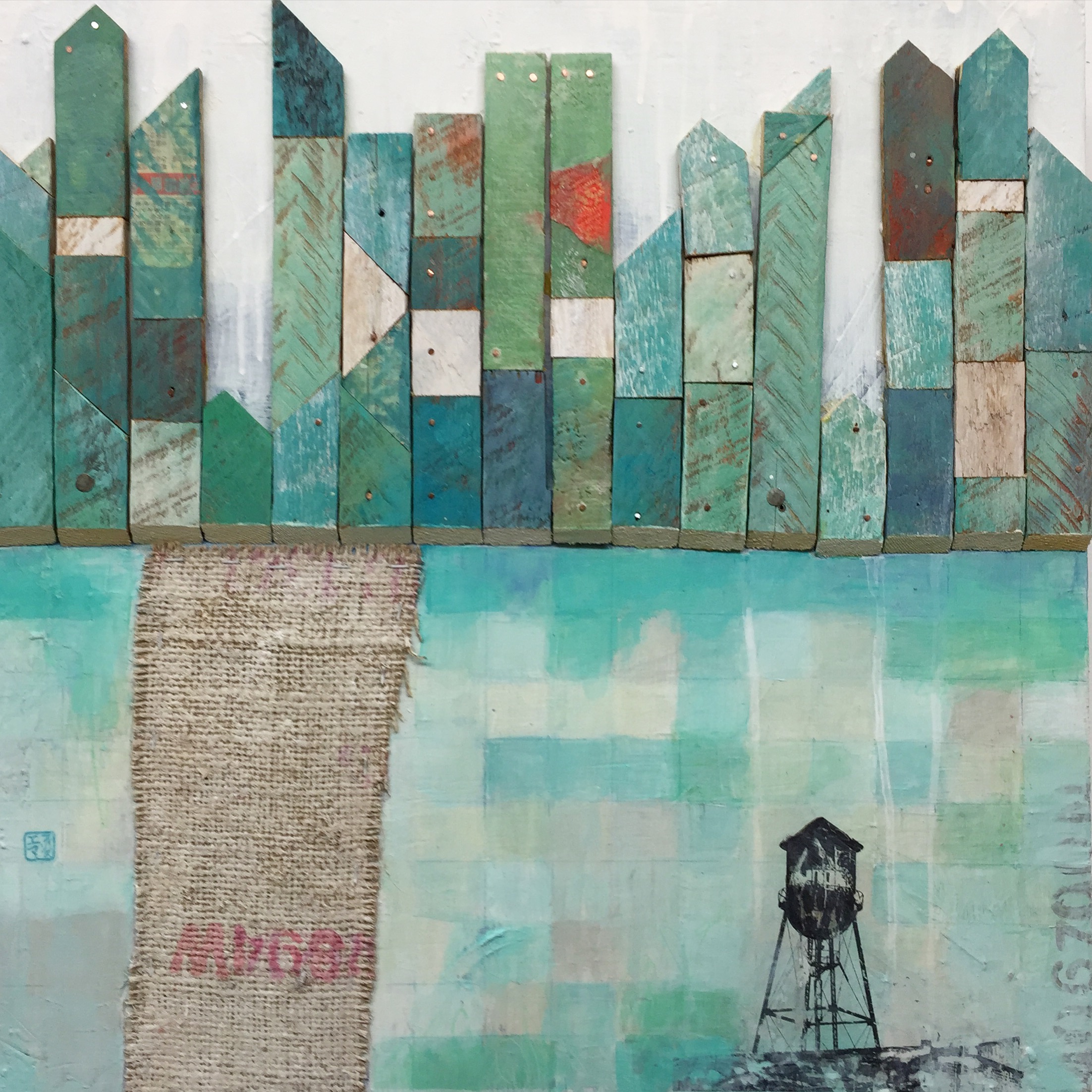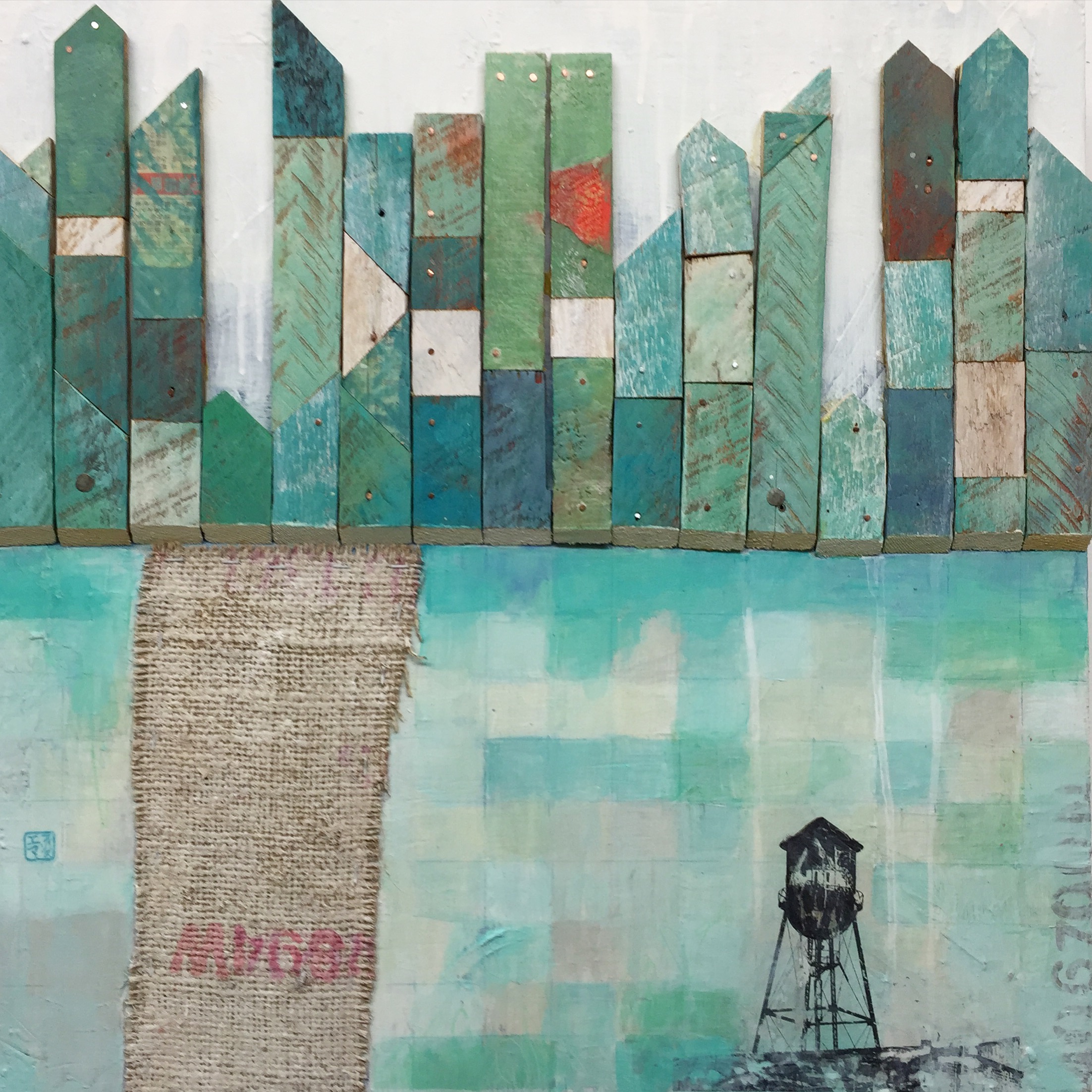 Manhattan Tengai
24" x 24" x 4"
mixed media on wood panel
(acrylic, collage, burlap, found wood, wax, photography)
I used to live in Greenpoint, Brooklyn next to the East River. My art studio was located a few blocks away, 120 square feet of "space" and very expensive...but I had a window, and a view of the Empire State building. Every day I walked 30 minutes to take the East River Ferry to and from my day job in lower Manhattan. It was a longer commute but I preferred it to being underground. I loved walking, then being on a boat, jetting across the water, and seeing the most impressive skyline of the city that never ceased to take my breath away.

The textures and colors were inspired by what I saw on my commute - layers of different materials, cracked concrete, brick, peeling paint, murals, graffiti, wood, glass, steel, rust, water, ice. Every day, the light would change, things appeared that I hadn't seen before, perspective and colors would bring something new to see.
Packaging + Shipping:
Each painting comes with a certificate of authenticity signed by Filiz, a description of the artwork, and care instructions. Paintings wrap along the edge of the wooden frame, making additional framing unnecessary.
If you live in NY state, please contact me to discuss delivery options. For all other US and international orders, please email me directly to calculate shipping costs and arrange delivery.
Please note that for paintings over 36" wide, and over 10 lbs, custom crating may be necessary.
Once payment is received in full, please allow 2 weeks for your artwork to be carefully packaged and shipped. The safest and most economical method will be used. You will be sent notification of shipment along with a tracking number as soon as it is on its way to you.
If you would like to discuss payment options, please don't hesitate to reach out to me.