Caribbean no Kioku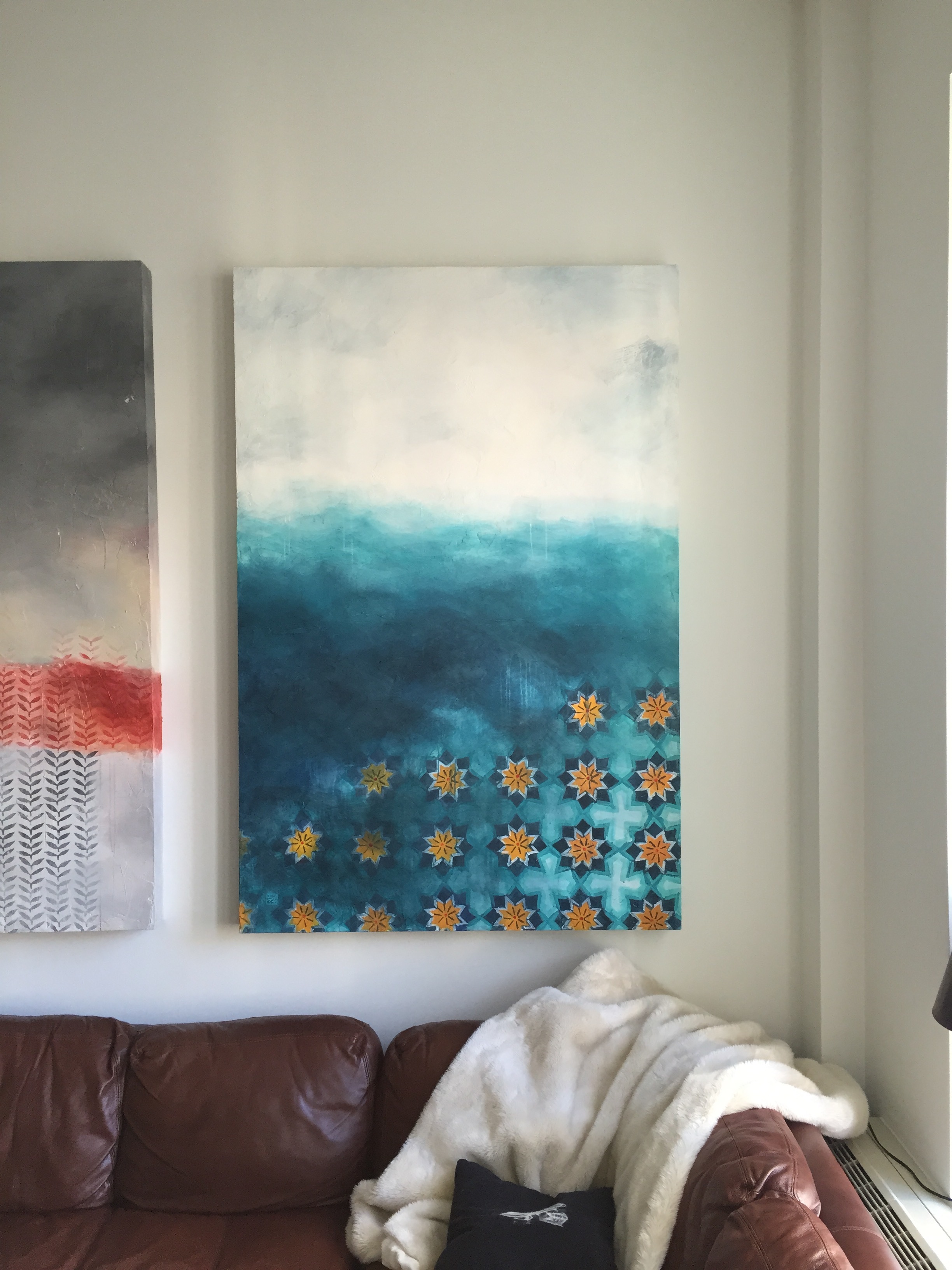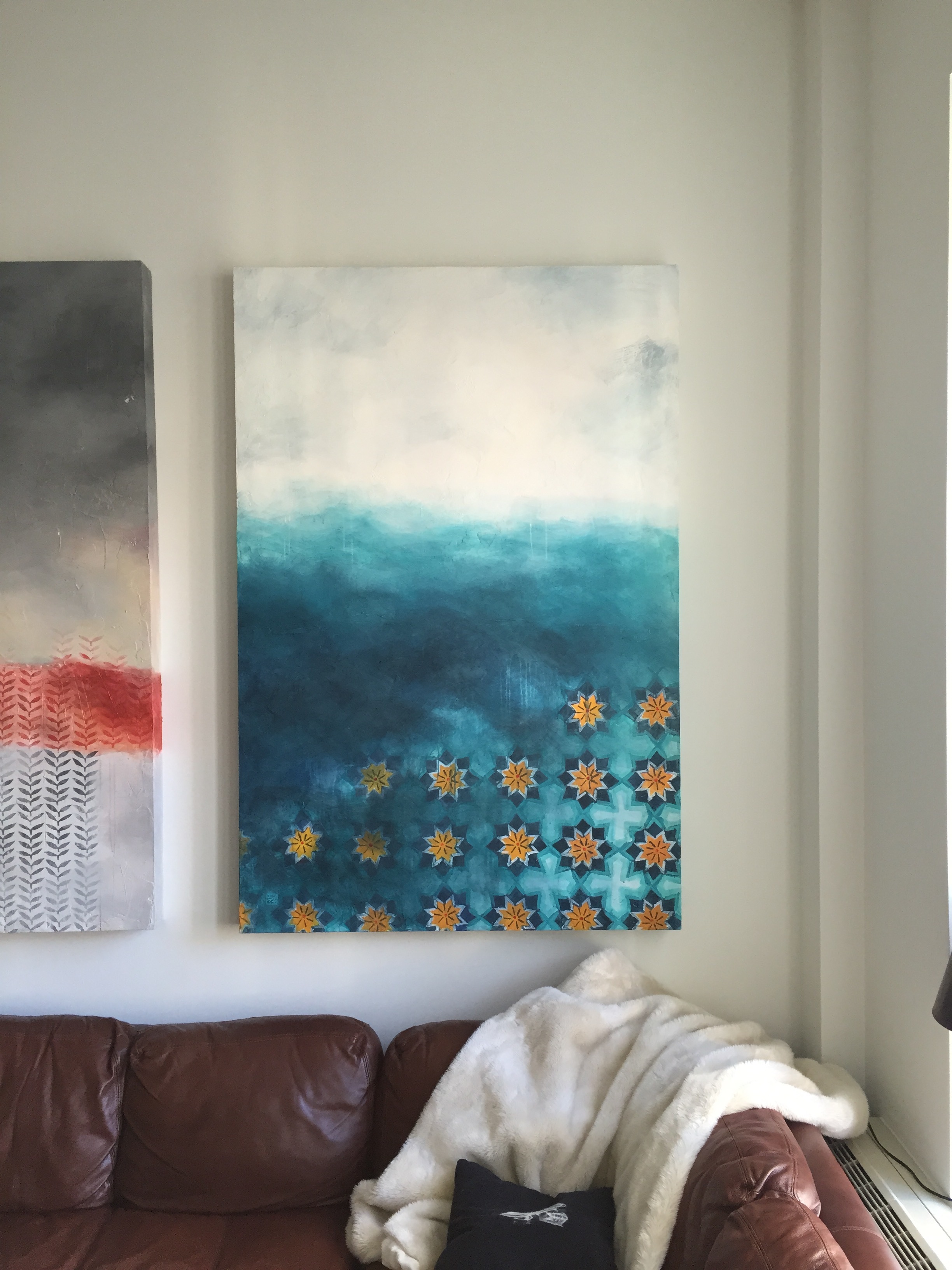 sold out
Caribbean no Kioku
72" x 48" x 4"
mixed media on wood panel
Part of the 'Passages' collection, which explores the contrasts and overlaps of tangible and visceral experiences and memories I gathered after spending time living in two culturally rich and equally contrasting parts of the world: the Middle East and the Caribbean. Kioku means 'remembrance, memory, recollection' in Japanese. This series merges the landscapes of the tropics and desert, patterns of Islamic tile, and stories of each place and time, layering and overlapping.
Packaging + Shipping:
Each painting comes with a certificate of authenticity signed by Filiz, a description of the artwork, and care instructions. Paintings wrap along the edge of the wooden frame, making additional framing unnecessary.
If you live in NY state, please contact me to discuss delivery options. For all other US and international orders, please email me directly to calculate shipping costs and arrange delivery.
Please note that for paintings over 36" wide, and over 10 lbs, custom crating may be necessary.
Once payment is received in full, please allow 2 weeks for your artwork to be carefully packaged and shipped. The safest and most economical method will be used. You will be sent notification of shipment along with a tracking number as soon as it is on its way to you.
If you would like to discuss payment options, please don't hesitate to reach out to me.